Below are a selection of our favourite tavernas
These fabulous restaurants, have led many of our guests to describe our voyages as a "Gastro Holiday".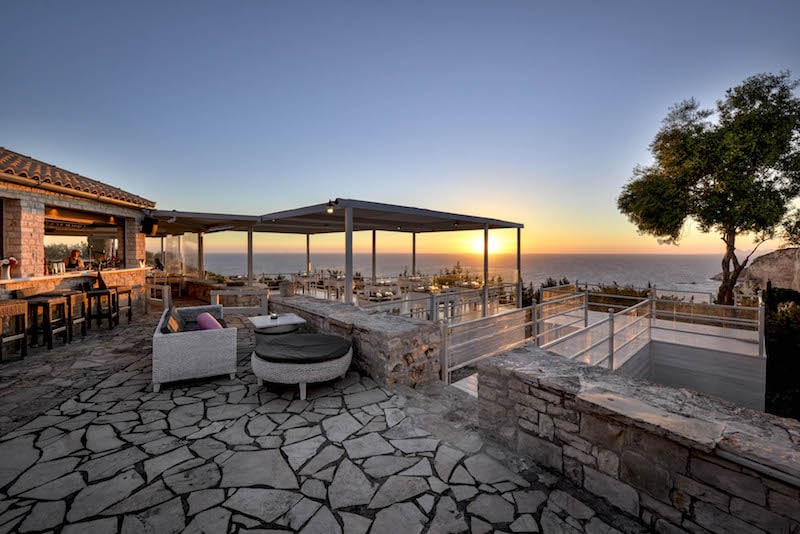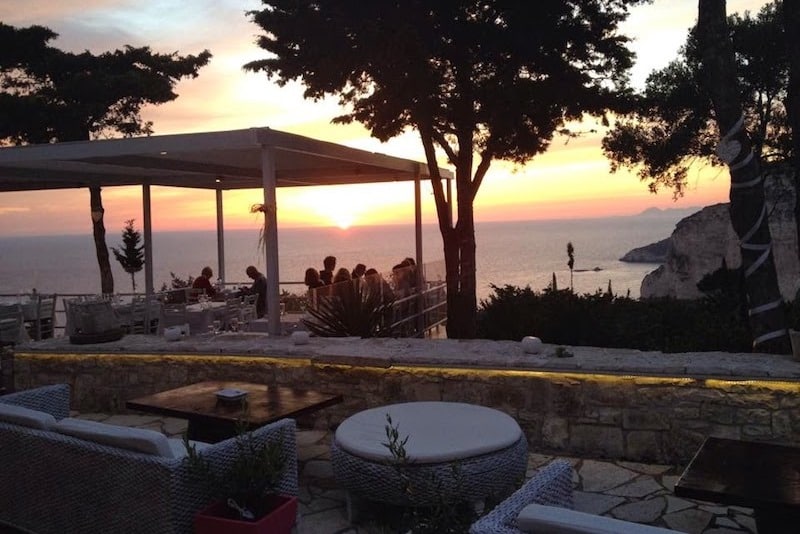 Erimitis, Paxos
Much loved by honeymooning couples, Erimitis has probably one of the best locations in the world. Set atop a mountain in Paxos, and overlooking the sea, this is fine dining with the most romantic views and incredible sunsets. It is run by lovely Martha and her Greek husband Nikos.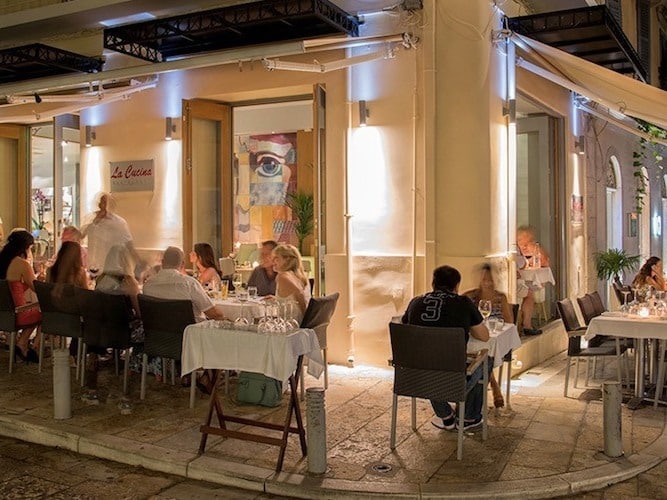 La Cucina, Corfu old town
Many clients like to spend their last evening with us moored in the Corfu Yacht Club. Giving you access to Corfu Town and the incredible La Cucina restaurant. With a contemporary design and top-quality food, this modern bistro is run by charming owner George and his friendly staff.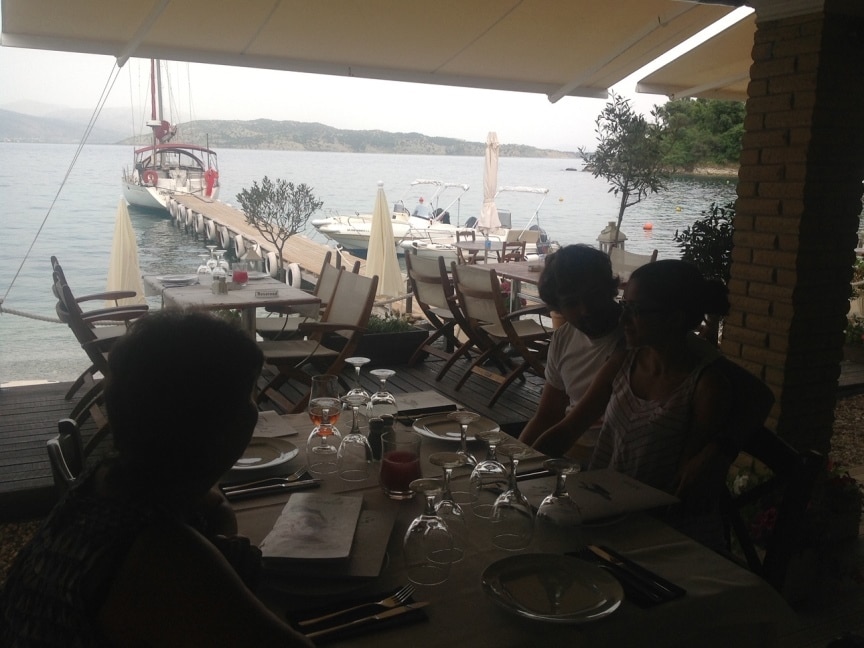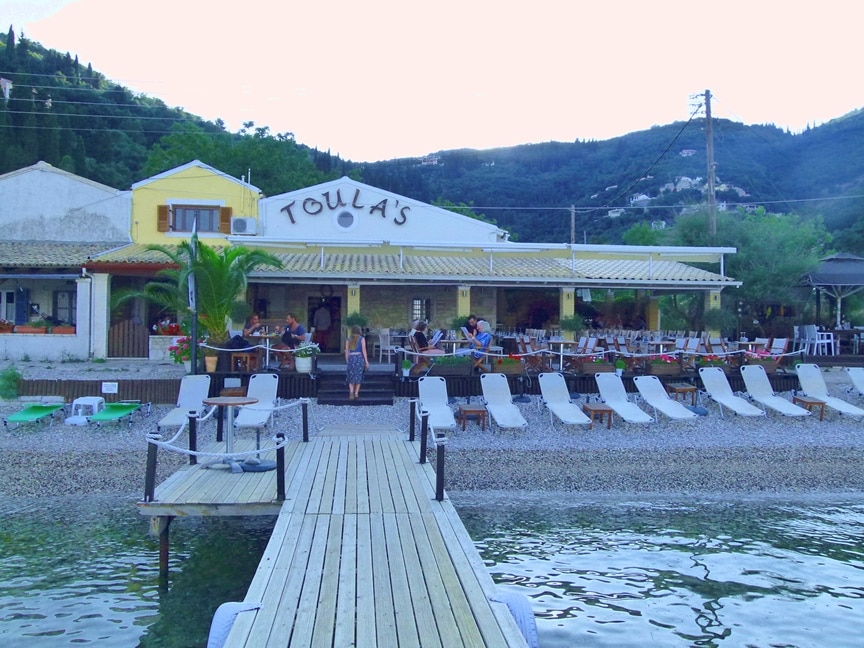 Toula's Taverna, Agni, Corfu
As an alternative to Corfu town, some of our clients prefer the romantic location of Agni for their last night with us. This combines spectacular views across the sea to Albania, with some of the finest food you'll find anywhere in the world. Often we get to moor Blue Planet on Toula's jetty, meaning you are feet away from bed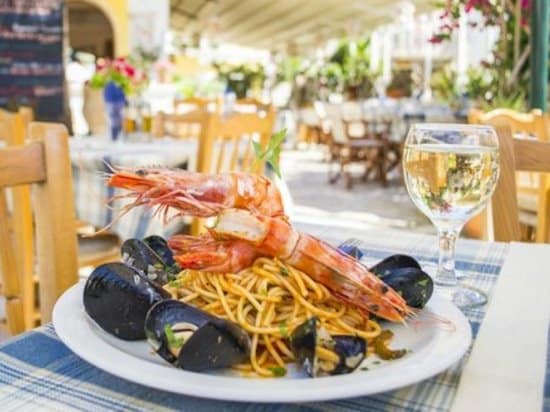 Pounentes Taverna, Paxos
Run by the effervescent George and his family. This Taverna bang in the middle of Lakka, delivers great Greek cuisine in a bustling, village square This is a great place to enjoy a warm summer evening. Many of their dishes are cooked in the traditional wood burning clay oven.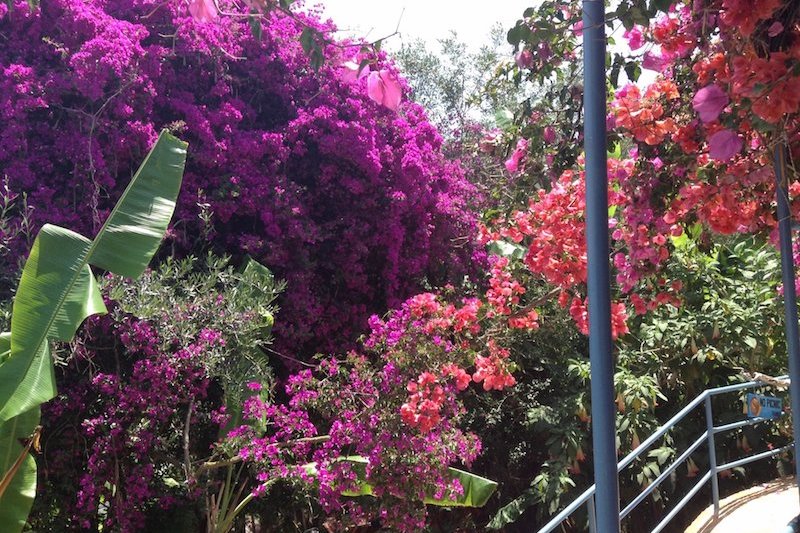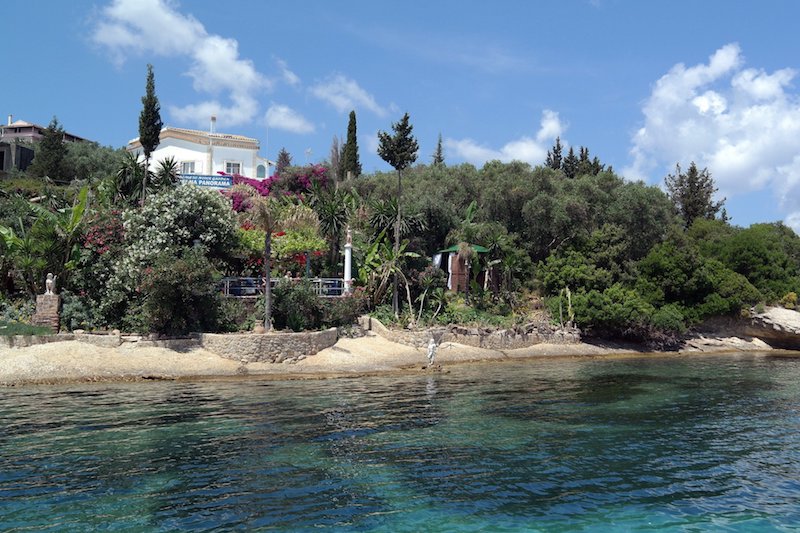 Paradise Bay Corfu (secret location)
This Family run Taverna delivers simple Greek fare, in a tropical tropical gardens setting.The plant life is simply stunning as are the views across to Greek mainland. The Family team deliver simple and delicious Greek food. The cheerful owner has a mantra of 'No Stress' here.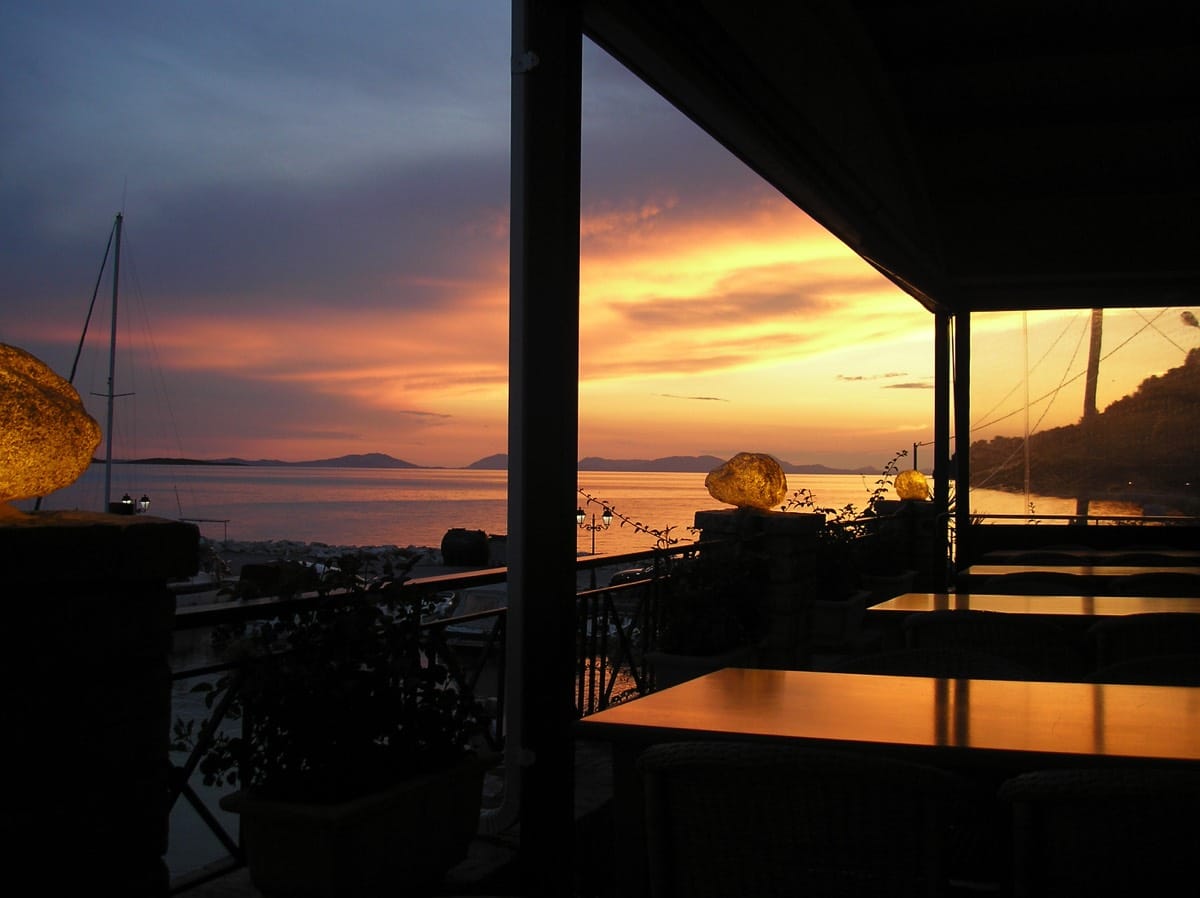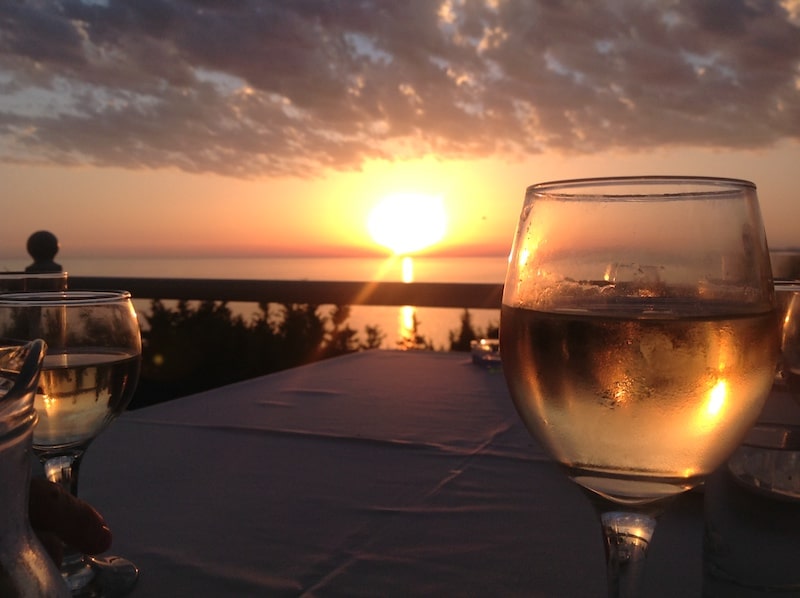 Budos, Plateria (Greek mainland)
Budos is in the bay of Plateria on the Greek mainland, with stunning sunset views over the mountains of Corfu. Run by the legendary Christos, what this man doesn't know about seafood and fine wine is probably not worth knowing. No trip is complete without a visit to this amazing seafood restaurant.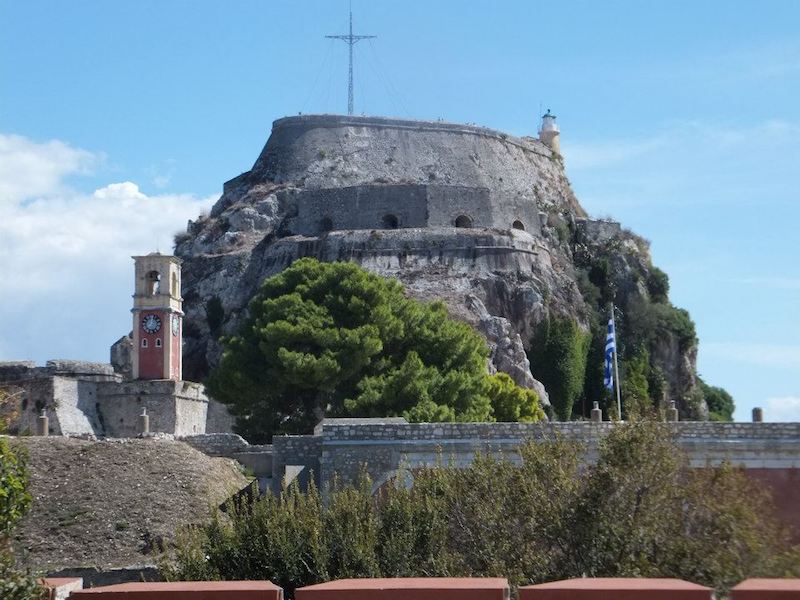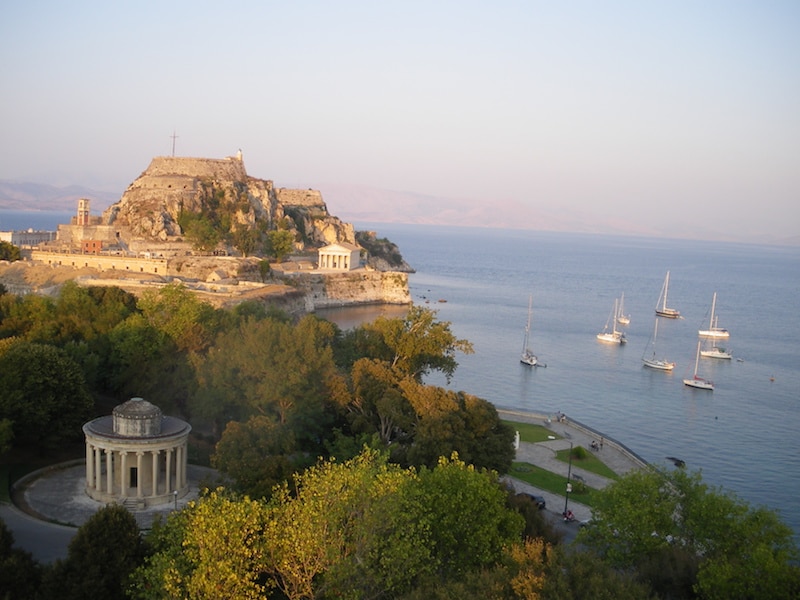 Hotel Cavalieri Corfu
This historical rooftop cocktail bar has simply stunning views across the sea to the Greek mainland, Albania and the old fort. We often visit here for early evening cocktails prior to a delicious dinner in La Cucina. Its the perfect place to relax whilst watching the sun go down.